Road & Track Services
Agri Plant Solutions Ltd Offers a bespoke service that enables drives, tracks and yards to be reconstructed at an extremely cost efficient price.
Our basic Road Reclamation service recycles existing materials but also allows the addition of other materials.
"PROBABLY THE MOST ECONOMICAL AND ENVIRONMENTALLY FRIENDLY METHOD OF DRIVE AND ROAD CONSTRUCTION."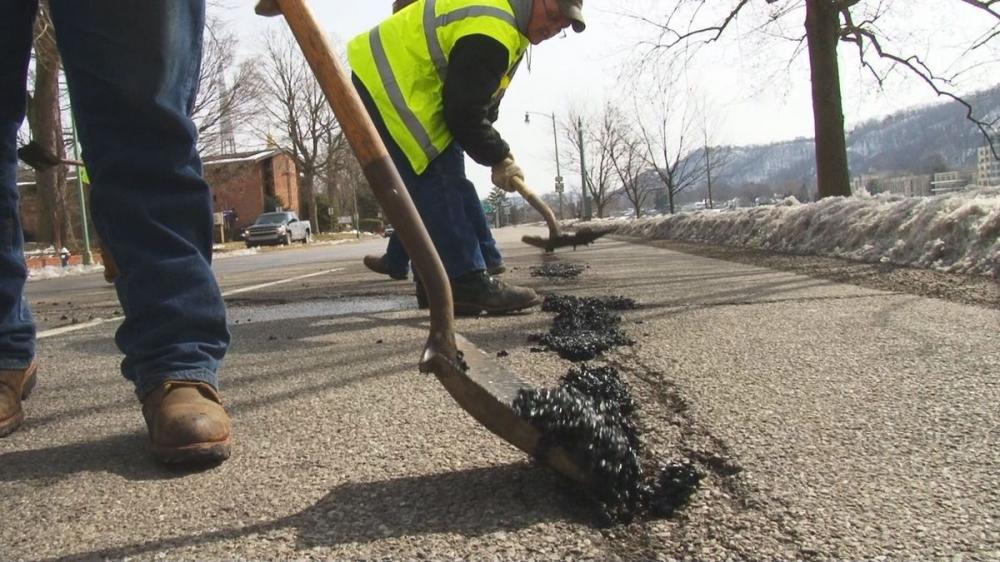 Stage One - The Site Survey
At this stage we establish what the client wishes to achieve.
With the clients requirements firmly in mind, the site is surveyed thoroughly in order to determine the quality and quantity of existing material.
The current drainage systems are surveyed to ensure that there is adequate facilitation for the surface water run off. It is in the majority of cases that is the ineffectiveness of drainage and camber of drives that result in the all too common watery holes appearing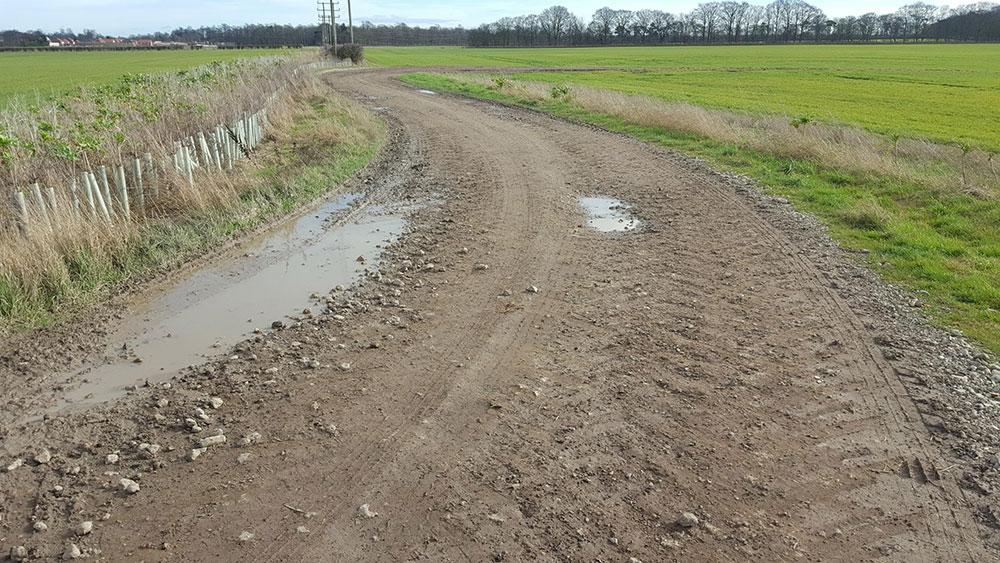 A Full Proposal of works required and Written Quotation will then be proposed to our client.
Stage Two - Site Preparation
As a general starting point any non usable material is then cleared from the site ie grass and debris. Where the site is topsoil or general mud and muck this is scraped away allowing the natural stone beneath to become usable.
In cases where there is insufficient material to form a good base profile, any extra hardcore, stone etc would be imported onto the site.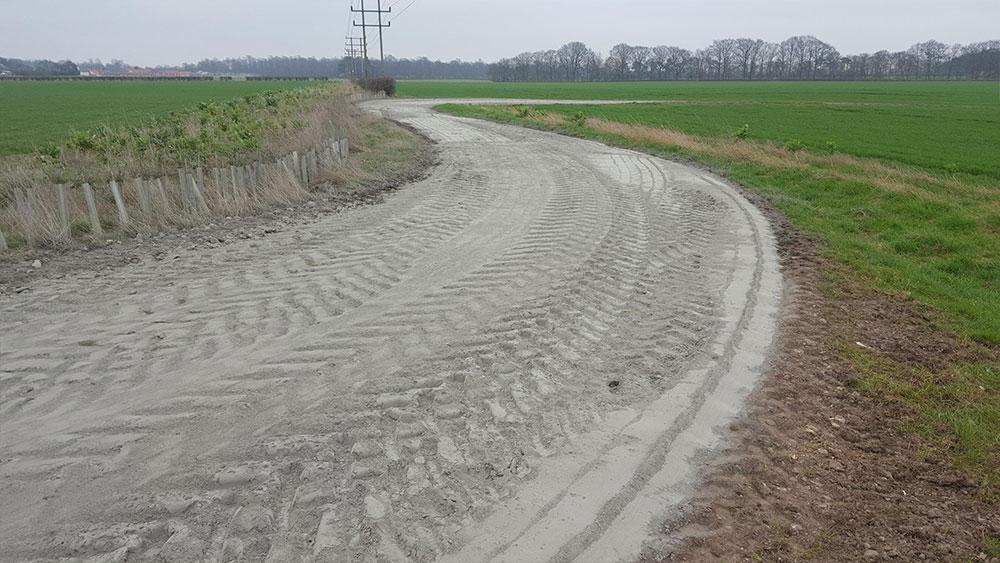 Stage Three - Crushing and Reclamation
The Crusher is put into work is is set by the operator to the correct work depth and the hydraulic doors adjusted in accordance to the processed agrregate size required.
Following the first pass the material is assessed if the processed product has not worked down sufficiently the operator will make another pass.
On demolition by products the process may need repeating three times and in rare occasions more.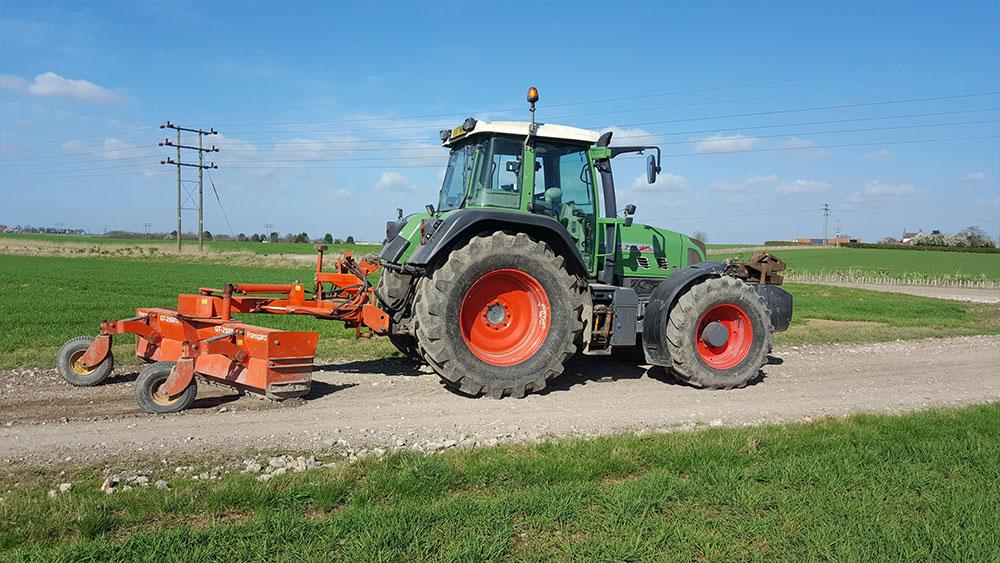 Stage Four - Grading for water drainage
This is most certainly the most important stage of the whole reclamation process as the job in it's entirety relies on the quality of the grading carried out.
Any remaining humps and hollows are evened.
Passes are made from various different directions to ensure that that the aggregate is uniform.
In accordance with the information gathered from the initial site assessment, the grader is used to produce an accurate camber which the water will follow and the drain freely into existing or constructed drainage systems.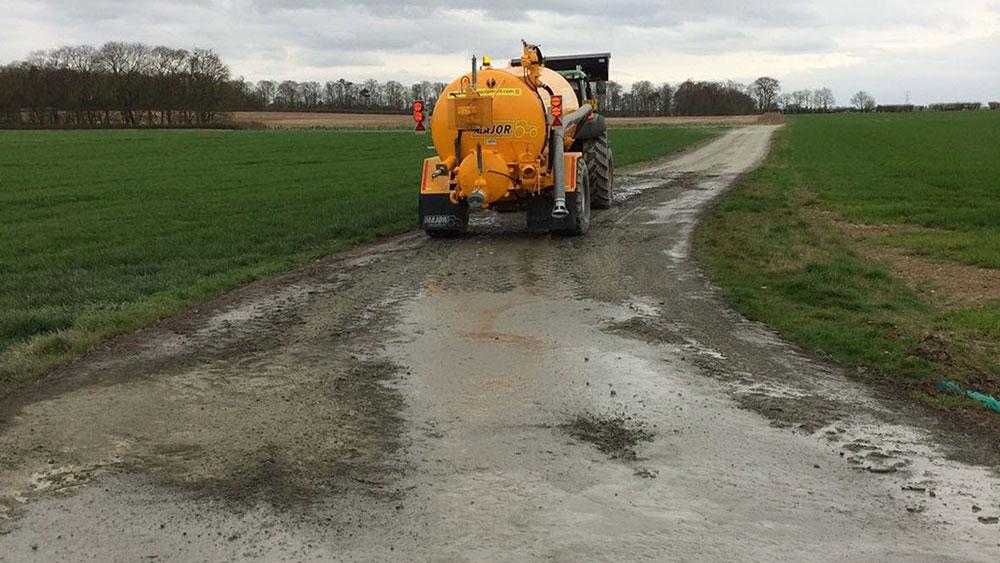 Stage Five- Compaction of the site
The site is then compacted with a vibrating roller or compaction plates. This will displace any air pockets trapped within and consolidates the aggregates solidly together.
This methods allows traffic to use the road instantly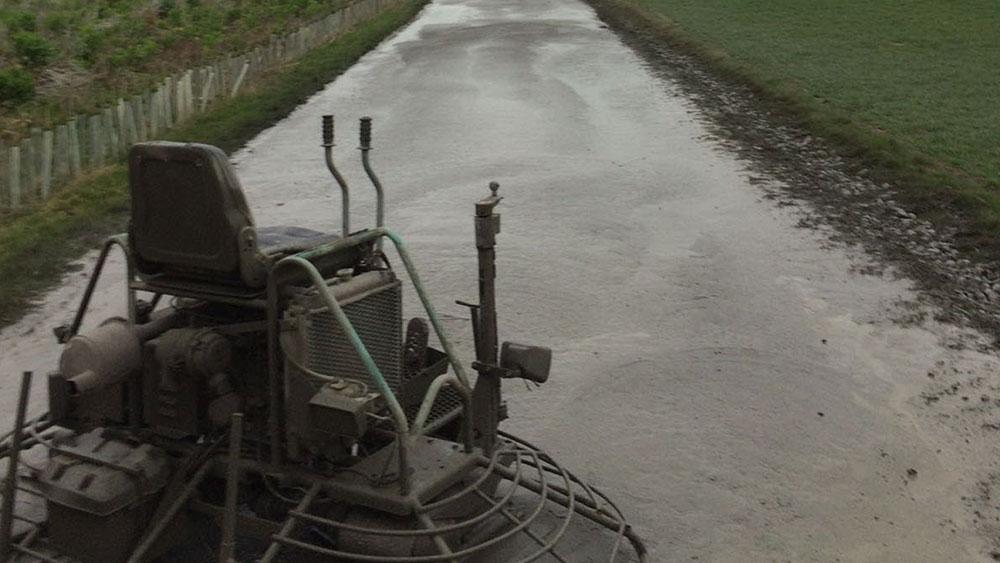 Stage six - Appraisal and sign off
The finished result is outstanding and wear rates are proven to be durable.
Our work is only complete when our client is happy. We pride ourselves in customer service and high quality workmanship.
Customer testimonials and references available in abundance